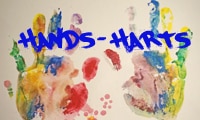 ASL ART Classes
"Join me on this Artistic Journey"
A fun place to go.
Your own private Art Studio!
Down load the class to your device, computer etc.
No appointment needed.
All classes are a double video.
You have total control of how fast or slow you take the class.
Your free class. Enjoy with kids as well.
This class is sweet and short.
The kids will love this fun way to create beautiful Art.
Classes
Click on a Art Picture to get a brief explanation of the class and sign of for an individual class.
( Individual classes are available)
Copyright@2017 Hands-Harts