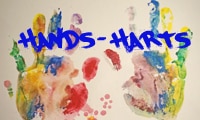 Sign Up Page
Chose your Individual class from the list below.
  Art Classes
 
24 different mixed media Art Lessons.
These sessions give you the growth of creativity, exciting motivation, inner joy and the opportunity to explore throughout the year.
Excited to Join us???
Click on the  individual class below.
  You can view the lessons at your own convenient time at home or wherever you take you mobile device. Once downloaded you can watch the video again and again while you create you own art work. 
 
Currently 24 different mixed media sessions.
  You will be integrated into an inspiring, motivating, artistic and creative community. You will learn many new techniques with many different media.
| Level | Price | |
| --- | --- | --- |
| Joyful Journey 2017 | $120.00 now. Customers in CA will be charged 8.13% tax. | Select |
| Tags | $10.00 now. Customers in CA will be charged 8.13% tax. | Select |
| Colors 2 | $10.00 now. Customers in CA will be charged 8.13% tax. | Select |
| Lettering | $10.00 now. Customers in CA will be charged 8.13% tax. | Select |
| Dream Collage | $10.00 now. Customers in CA will be charged 8.13% tax. | Select |
| Selfie | $10.00 now. Customers in CA will be charged 8.13% tax. | Select |
| Celestial | $10.00 now. Customers in CA will be charged 8.13% tax. | Select |
| Nature | $10.00 now. Customers in CA will be charged 8.13% tax. | Select |
| Dream Catcher | $10.00 now. Customers in CA will be charged 8.13% tax. | Select |
| Feathers | $10.00 now. Customers in CA will be charged 8.13% tax. | Select |
| Emergence Thru Ink | $10.00 now. Customers in CA will be charged 8.13% tax. | Select |
| Hands | $10.00 now. Customers in CA will be charged 8.13% tax. | Select |
| Family-Friends | $10.00 now. Customers in CA will be charged 8.13% tax. | Select |
| Vacation | $10.00 now. Customers in CA will be charged 8.13% tax. | Select |
| Community | $10.00 now. Customers in CA will be charged 8.13% tax. | Select |
| New Beginnings | $10.00 now. Customers in CA will be charged 8.13% tax. | Select |
| Journey | $10.00 now. Customers in CA will be charged 8.13% tax. | Select |
| Animals | $10.00 now. Customers in CA will be charged 8.13% tax. | Select |
| Happiness | $10.00 now. Customers in CA will be charged 8.13% tax. | Select |
| Love | $10.00 now. Customers in CA will be charged 8.13% tax. | Select |
| Giving | $10.00 now. Customers in CA will be charged 8.13% tax. | Select |
| Beauty | $10.00 now. Customers in CA will be charged 8.13% tax. | Select |
| Portal | $10.00 now. Customers in CA will be charged 8.13% tax. | Select |
| Playful | $10.00 now. Customers in CA will be charged 8.13% tax. | Select |
| Balance | $10.00 now. Customers in CA will be charged 8.13% tax. | Select |
| Peace-Harmony | $10.00 now. Customers in CA will be charged 8.13% tax. | Select |